Notices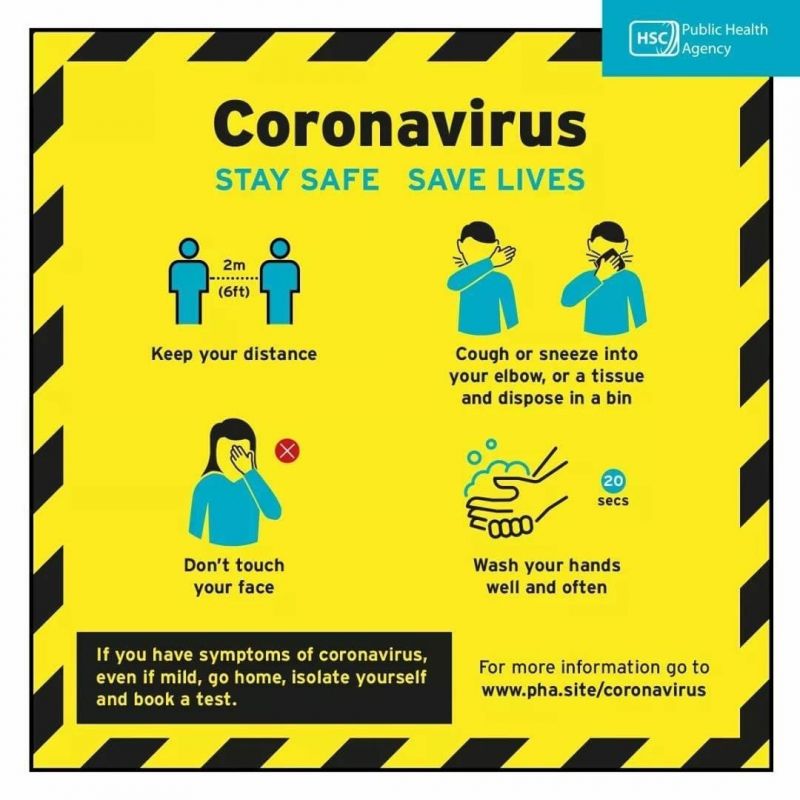 Covid-19 Pandemic / Updated Information 15th October 2020
It has been decided that the Autumn leagues will be postponed with immediate effect.
The decision has been made in line with the return to sport strategy and guidance from Ulster Branch Tennis Ireland. A copy of the latest advice is attached below.

Take Care and Stay Safe.
Tennis Ireland and Ulster Branch Guidance as of 15th October 2020
Following the Northern Ireland Executive announcement on Wednesday 14th October, Tennis Ireland and the Ulster Branch are updating the protocols relating to play during the COVID-19 pandemic.
We are engaging with Sport NI in order to get additional and more specific guidance on certain issues and hope to have a formal document to clubs as soon as possible, but in the meantime, here are the key points that apply to Tennis activity and which will come into effect from Friday 16th October at 6pm for a period of at least four weeks:
Tennis Clubs should continue to operate with an assigned COVID-19 Officer and committee responsible for managing issues and queries relating to the COVID-19 pandemic
Clubs must implement and manage a court booking system in order to assist with contact tracing
No Tennis is permitted on indoor courts and air domes with the only exception being for designated High Performance Players*.
In order to discourage travel, Open Tournaments, Inter Club Leagues and Internal Leagues should be postponed.
Outdoor play should, ideally, be casual in nature with a heightened emphasis on social distancing and hand hygiene.
Coaching can only be delivered outdoors only and Coaches are asked to limit sessions to pods of 6 players per court with a maximum of 4 players on court at any one time. In order to ensure social distancing, players should remain in their designated areas of the court during sessions. This applies to adults and juniors with exception of Red ball players 8 players can be taken on one court.
Clubhouses should close except for essential personnel. Club Receptions can remain open if required for registration purposes but social distancing and protective measures such as the wearing of face masks should apply.
Players are asked to arrive in Tennis attire and be ready to play and to leave the premises immediately afterwards and to shower at home.
Toilets can remain open subject to cleaning protocols being in place and a one in one out policy applying.
Members and staff with colds or any symptoms of COVID-19 must stay away from the club
Physical distancing rules must be observed by all members at all times in the car park, clubhouse and on the court.
* High Performance is defined as covering those who are:
Professional sports people and those who participate within professional competition
A member of a high-performance team funded by Tennis Ireland e.g. Davis and Fed Cup, Team Ireland programme recipients
Those who compete at major international events including European and World Champions, Olympic and Paralympic Games, Grand Slam, ATP, WTA, ITF Men / Women's World Tour
It should be noted that nationally ranked junior players are not considered high performance players




Take Care and Stay Safe.
Belfast & District Lawn Tennis Leagues