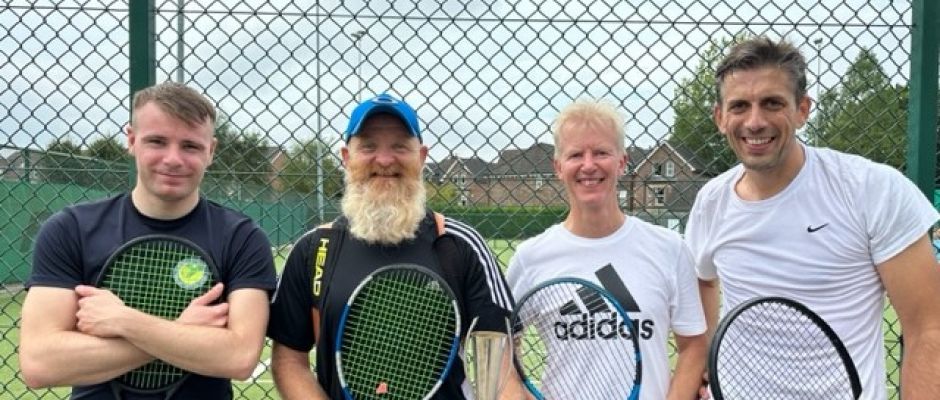 Ballymena Intermediate Men Knock-Out Cup Winners 2023
Belfast Harp Cup Team 2023
Ballynafeigh Senior Ladies Knock-Out Cup Winners 2023
Bangor A Senior Men Knock-Out Cup Winners 2023
Ballynafeigh Junior Ladies Knock-Out Cup Winners 2023
Windsor Junior Men Knock-Out Cup Winners 2023
Belfast Duff Cup Team 2023
Belfast and Dublin Harp Cup Teams 2023
Banbridge Intermediate Ladies Knock-Out Cup Winners 2023
Belfast & Dublin Duff Cup Teams 2023
Belfast & District Lawn Tennis Leagues
The Belfast and District Lawn Tennis Leagues are responsible for the organisation of league tennis throughout Northern Ireland. A League Executive is elected annually, which has the responsibility of carrying out the administration of the leagues on the behalf of all the affiliated clubs.
In order to play in the leagues clubs must be affiliated to the Ulster Branch of Tennis Ireland.
Over the years the leagues have developed from offering inter club competition from April to September to what is in place now, inter club leagues over twelve months of the year. The early rules also stipulated that in order to play in the leagues clubs must be located no more that thirty miles from the main General Post Office in Belfast. The other significant change can be gleaned from the name. In the early days most clubs would have had grass courts!
Today thirty three clubs from across Northern Ireland take part in league tennis and this equates to just under two thousand players. As we move forward we hope that these numbers will increase further.
Belfast & District Lawn Tennis Leagues